The day as tourists was fantastic! We went to Bath which was gorgeous. I'm going to let the pictures do the talking. The old Roman Baths were amazing and I made an offering and a wish for Arthur at the gorgeous wishing pool.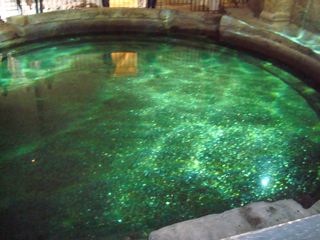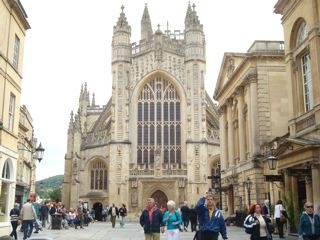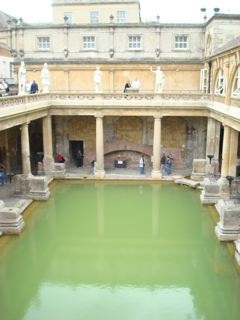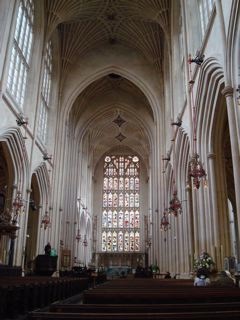 When we got home that evening we headed to Woodstock (the little town just outside of Blenheim Palace) to celebrate my parents' 40th wedding anniversary. J
Gillian (our host — much more on Gillian later, I think she deserves a whole post to herself as she is one of the neatest people I will ever meet) came with us. I drove, J
Gillian navigated. I wanted to make sure I knew how to drive from Blenheim to Jillian's house as from now on the horses will be stabled at Blenheim. It should only take 20 minutes, but I'll be suprised if it takes me less than an hour on my first solo attempt at the drive!!!! It will be a minor miracle if I don't get lost! Fingers crossed.
It has been raining a ton here, there have been rumors about Blenheim being cancelled. The website says it is still on. If it says it's still on, that means they've been thinking about canceling. Again… fingers crossed!