Deerfield Stables: Upperville, VA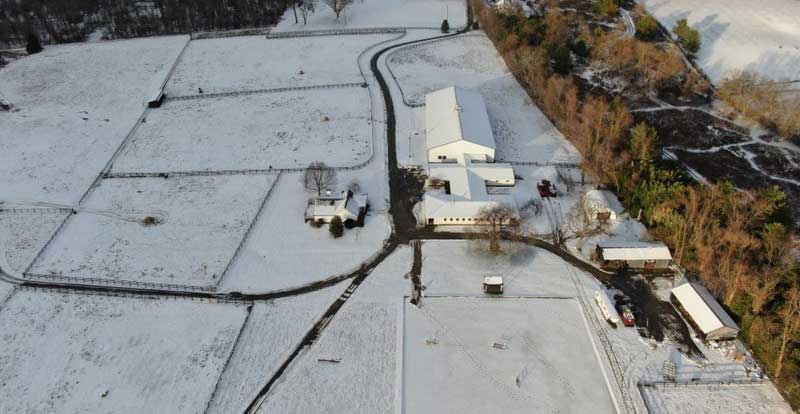 Allison Spring Eventing has a new HOME having purchased Deerfield Stables in Upperville, VA at the end of 2020. This beautiful facility in the heart of Fauquier County hunt country is partially protected by an easement with the Virginia Outdoors Foundation.
The property has an indoor arena and outdoor arena, as well as cross-country schooling. Allison has already invested in improvements to the parking areas for clinics and shipping in. The facility is available for ship-in schooling (indoors/outdoors) year-round and XC schooling in the warmer months. To arrange for ship-in schooling please contact info@as.mythiclanding.com.
Fox Frolic Farm: Aiken, South Carolina
Allison Springer Eventing is located at Fox Frolic Farm in Aiken, South Carolina during the winter months. This pristine facility owned by Fernanda Kellogg and Kirk Henkel is truly magnificent and is the perfect location to get horses prepared for the upcoming show season. Fox Frolic Farm has it all, from immaculate grounds, to beautiful barns.
A tour of Fox Frolic Farm with Allison.