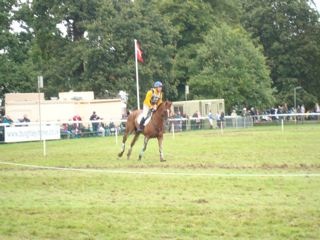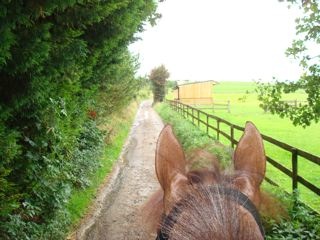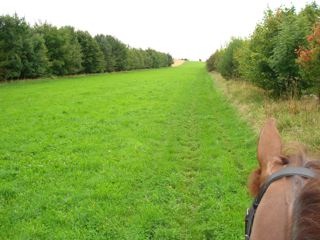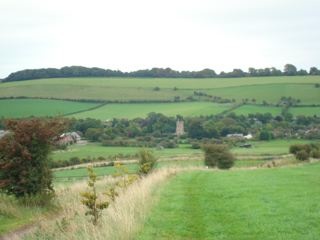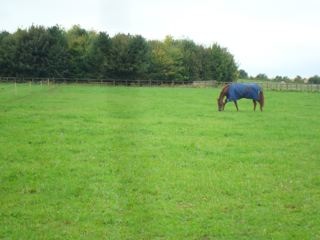 Maizey Manor Farmhouse is so wonderful! It is the home of David and Jackie Green. They have an amazing gallop, gorgeous turnout, and a ring with footing to die for. Arthur is very happy here… he is eating really well and he is feeling really well! This amazes me, because I was certain he was going to be shagged for a few days after his travels.
Yesterday I got a ten minute lesson with Betina Hoy. I cannot believe we didn't get a picture of this, but promise I will at Blenheim. Betina rides for Germany and she consistently wins the dressage at all the major three day events. She has been helping Buck with his horse and is going to help me at Blenheim… so so so cool!!!! She is great & I got a lot out of those ten minutes.
Unfortunately, Phillip didn't get to show jump Woodburn at Burghley. They were so fabulous cross country and were sitting in second place, but Woodburn wasn't himself Sunday morning so he was withdrawn from the competition. I am so sad for Phillip as I think he probably would have won. Phillip returned to Maizey Manor on Sunday afternoon and he agreed to give me a jump lesson Monday morning at 7:00 am. Sarah and I got up at 5:00 am and I was on by 6:40 am. We had an excellent jump school. Arthur is jumping so well and it was really nice to be able to work with Phillip again. I haven't seen him since he left for the Olympics in the beginning of July. I'm definitely feeling good about next week!
After our jump school I took Arthur up the gallop twice. He feels so good & he definitely enjoyed himself. He needed a good blow out as he has really been full of himself.
The good thing about getting our ride done so early today is that Arthur gets to spend the entire day out in his pasture and we get to do the tourist thing. We are going to Bath today, which should be very cool!
Picture #1: Phillip Dutton & Woodburn at the start of Burghley cross country. They made it look like a Novice track!
Picture #2: The view from Arthur out first day hacking out at Maizey Manor
Picture #3: The first parth of the gallop at Mazey Manor. The footing was amazing. I couldn't wait to run up it!
Picture #4: The view from the gallop is amazing. This picture doesn't do it justice!
Picture #5: Arthur hanging out in his pasture. He loves it here!